THE PAST NEVER DIES (September 6, 2022)
An infamous serial killer, back after two decades…
Elijah Shaw returns to investigate a series of brutal murders that hit close to home.
As a child, Elijah Shaw witnessed his mother's murder by the notorious Bedroom Killer, an unsub serial killer who brutally murdered seventeen victims before going quiet.
Twenty years later, Shaw is a homicide detective with the elite Major Crimes Squad of the Costa Rica National Judicial Police. When he receives letters from someone claiming to be the Bedroom Killer, he dismisses the letters as a hoax.
But then new victims appear and the disturbing crimes point directly to the Bedroom Killer.
Could it really be the Bedroom Killer? Back again, after decades of inactivity?
Shaw once again teams up with FBI Profiler Alexandra Needham to stop a serial killer loose in the tropical paradise of Costa Rica.
Other Books in the Elijah Shaw Series:
The first book in the Elijah Shaw Thriller Series! Published on July 26, 2022.
Elijah Shaw is part of an elite unit handling major crimes and high-profile killings in Costa Rica. When Shaw notices an unusual pattern in homicides in the red-light district known as the Gringo Gulch, he reaches out to foresnic psychologist and rookie FBI Profiler to stop a serial killer targeting Americans.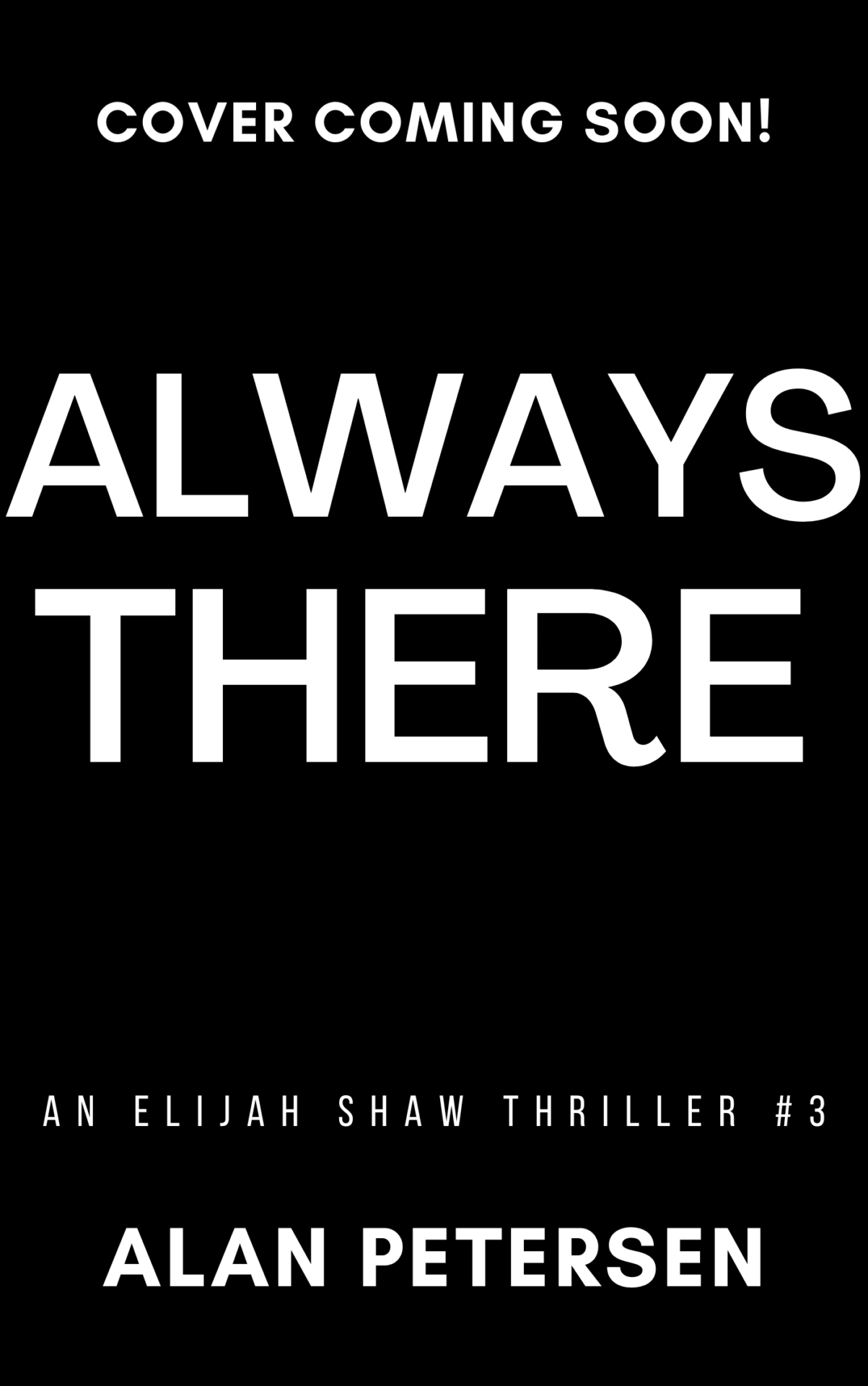 Nine barrels found floating in a river. The secrets inside set off a chain of events, exposing a team of serial killers targeting innocent victims in Costa Rica. Could one of them be the illusive Bedroom Killer? The serial killer that Major Crimes Detectives Elijah Shaw has been chasing ever since he murdered his mother.
The third book in the Elijah Shaw thriller series will be published in October of 2022!
About Alan
Alan Petersen writes high-octane thrillers. He was born in Costa Rica and raised there and in Venezuela. He moved to Minnesota to attend college and married his college sweetheart. They now live in San Francisco with three small dogs on a quintessential San Francisco steep streets right out of Steve McQueen's Bullitt.
What they're saying about my books!
Another great book and a wonderful read by Alan Petersen about how a man named Maddox takes justice into his own hands and takes care of what needs to be taken care of!
An adrenalin filled, absolutely brilliant read!.
It is not often I find a book as explosive and as breathtakingly exciting as The Asset. It is a novel that starts off fast and never once slows down.
The Pete Maddox Thrillers
Alan Petersen is the bestselling author of high-octane thrillers.
He's also the host of Meet the Thriller Author, a podcast where he's interviewed over 100 authors of mystery, thrillers, and suspense book including Dean Koontz, Tess Gerritsen, Marcia Clark, and many others.
You can follow me on Facebook, Twitter, Amazon, and BookBub.
I'm a participant in the Amazon Services LLC Associates Program, an affiliate advertising program designed to earn affiliate fees from qualifying purchases. Check out my affiliate disclosure for more details.